Save as PDF
The following instructions require the use of the Google Chrome browser on a desktop computer.

Open your mind map and click the Print button.

Click PRINT.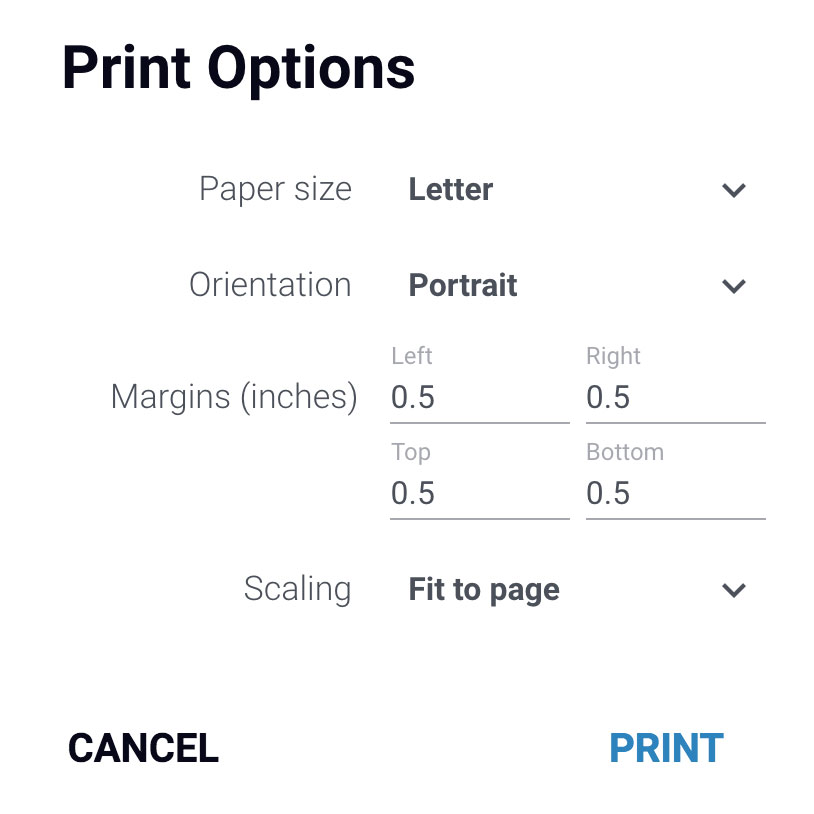 Click Change... button.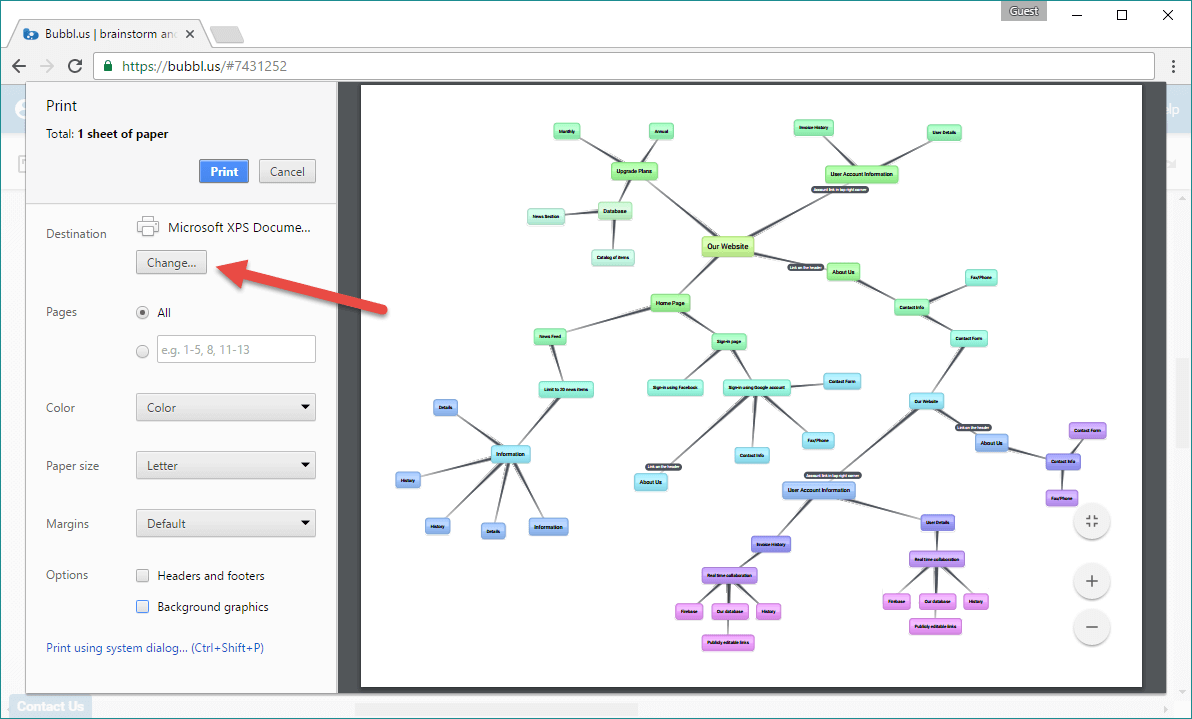 Select Save as PDF from the list of destinations.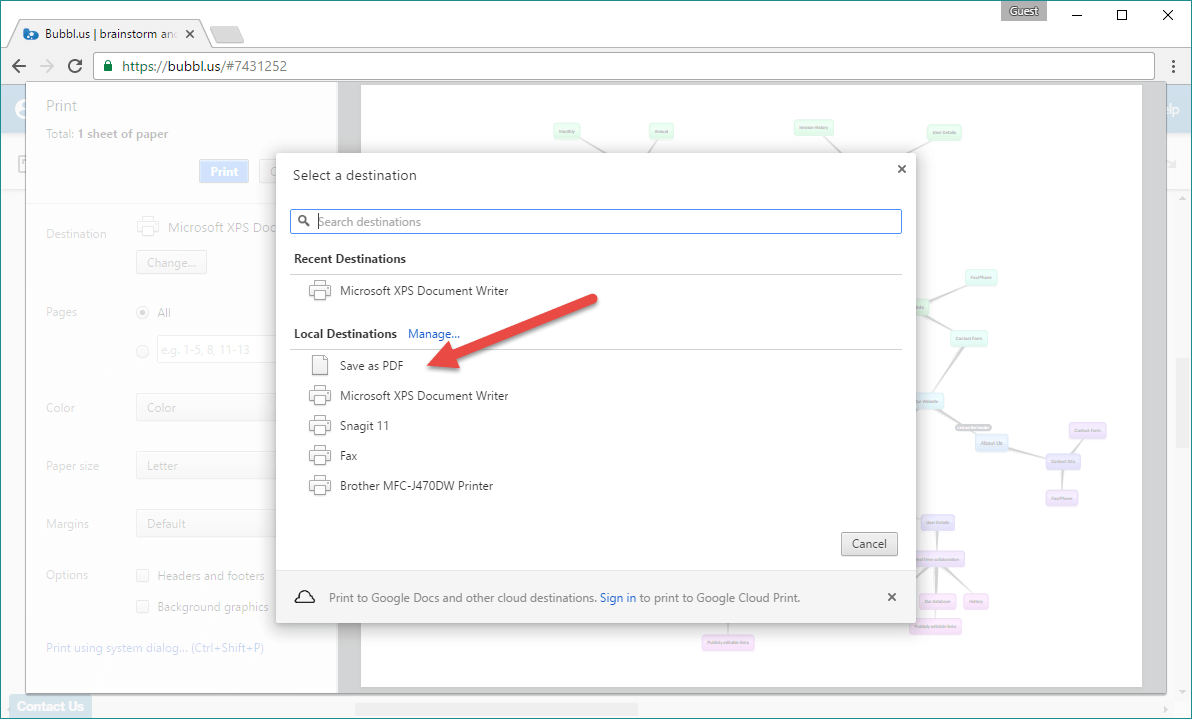 Select Save to save the PDF file on your computer.